We understand how important healthy vision is for each one of our patients. With comprehensive eye and vision exams available at our local Terre Haute office, we can help keep your vision healthy as you and your families grow and catch vision problems early on.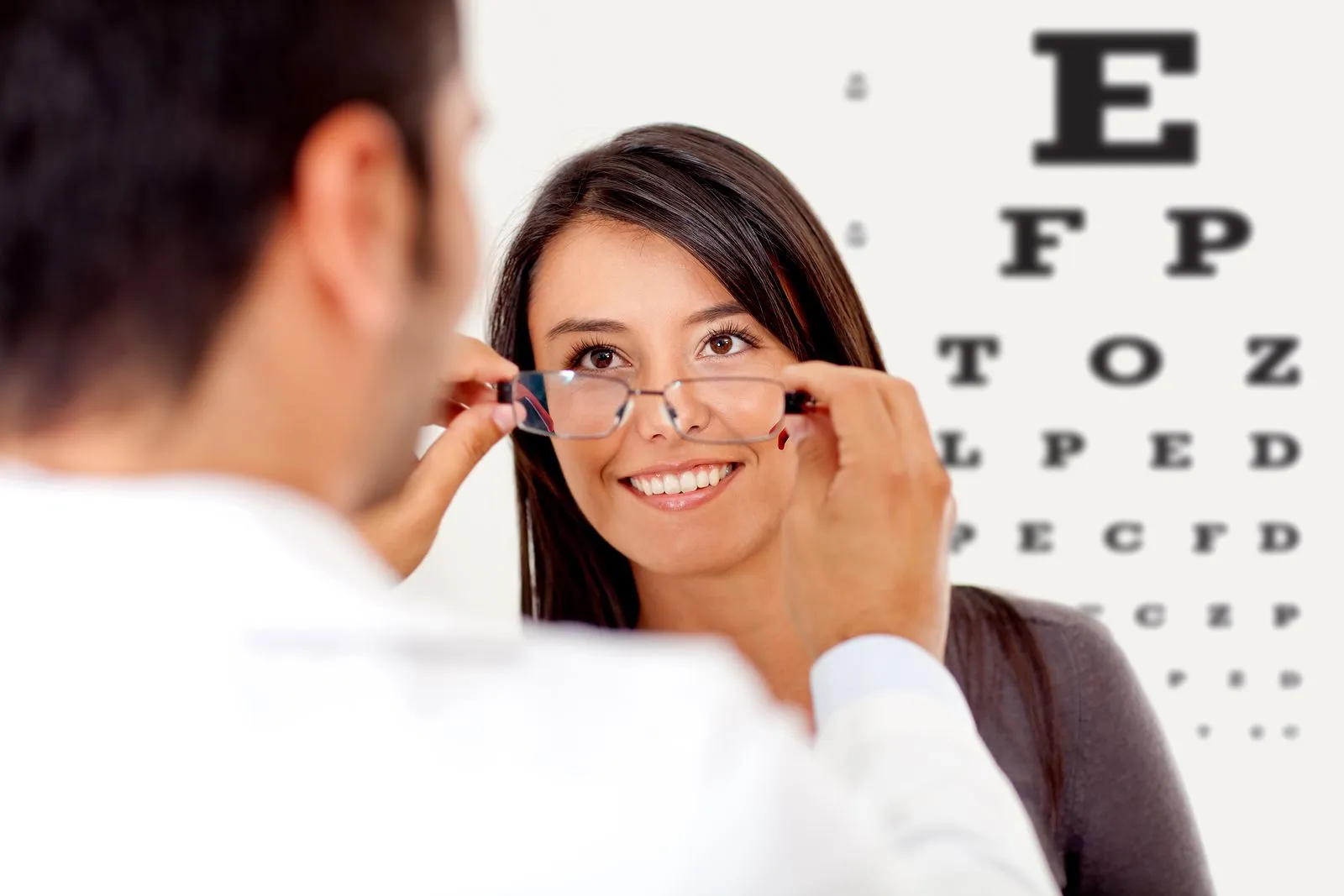 The Importance of Routine Eye and Vision Exam
Routine eye and vision exams are important for your overall vision health because they help to reveal how well these delicate and complex organs are working. When you visit with Dr. Steven Black, Dr. Kayla Black and the rest of our vision team, you can rest easy knowing that your eye health is in experienced and knowledgeable hands.
Regular eye exams are an important part of our practice because they are paramount when it comes to identifying common eye diseases in their early stages. When vision issues are discovered early on, we can quickly begin treatment and work towards a better end result for our patients. With the help of state-of-the-art equipment and years of combined experience, our team is able to check your eyes for many common health conditions, including:
Cataracts
Cataracts are a common vision issue that occurs most often in patients 40 years and older. They are defined by a gradual clouding of the eye lens, that often causes blurred vision, halos around light sources, glare and poor night vision.
Glaucoma
Glaucoma can lead to blindness if not treated properly. This main cause of the disease is due to excess fluid pressure inside of the eye. If treated early by eye drops, peripheral vision loss can be prevented.
Diabetic Retinopathy
Diabetics have an increased risk for several different eye diseases and conditions, including diabetic retinopathy. This condition is characterized by damage to the blood vessels in the eye due to untreated or improperly controlled diabetes.
Macular Degeneration
Macular degeneration is common eye condition that can cause vision issues over time as it works within the retina. It can destroy the center of your field of vision leaving permanent loss.
What to Expect During Your Vision Exams
During your regular vision exams, we will perform a number of different vision tests and general eye health treatments to test your vision. If it's found that your vision needs correcting, we will determine the best corrective option that works with your lifestyle and budget. During your eye exam, we take a look at your overall eye function and if there are any early indications of eye disease, we will work with you to determine the best treatment option.
Regular vision exams and testing are something you should invest on from early childhood, into adulthood and your senior years. The earlier we are able to catch common pr uncommon vision issues the better!
Call Us Today to Schedule An Appointment!
Please schedule an eye exam today. Give us a call at (812) 299-3937 or visit the team online today.