Eyecare Services From Our Eye Doctors in Terre Haute, IN
To treat your eyes with the care they deserve, you should visit an eye doctor every year. Dr. Steve G. Black and Dr. Kayla N. Black are a dependable choice for residents in Terre Haute, and the surrounding areas. Our entire optometry team is committed to providing advanced vision care in a professional and comfortable environment. Our eye care services include complete eye exams that analyze eye health and visual function. We also preform multiple tests for glaucoma, cataracts, and macular degeneration. We also offer glasses, contact lenses, and pre- and post-operative care.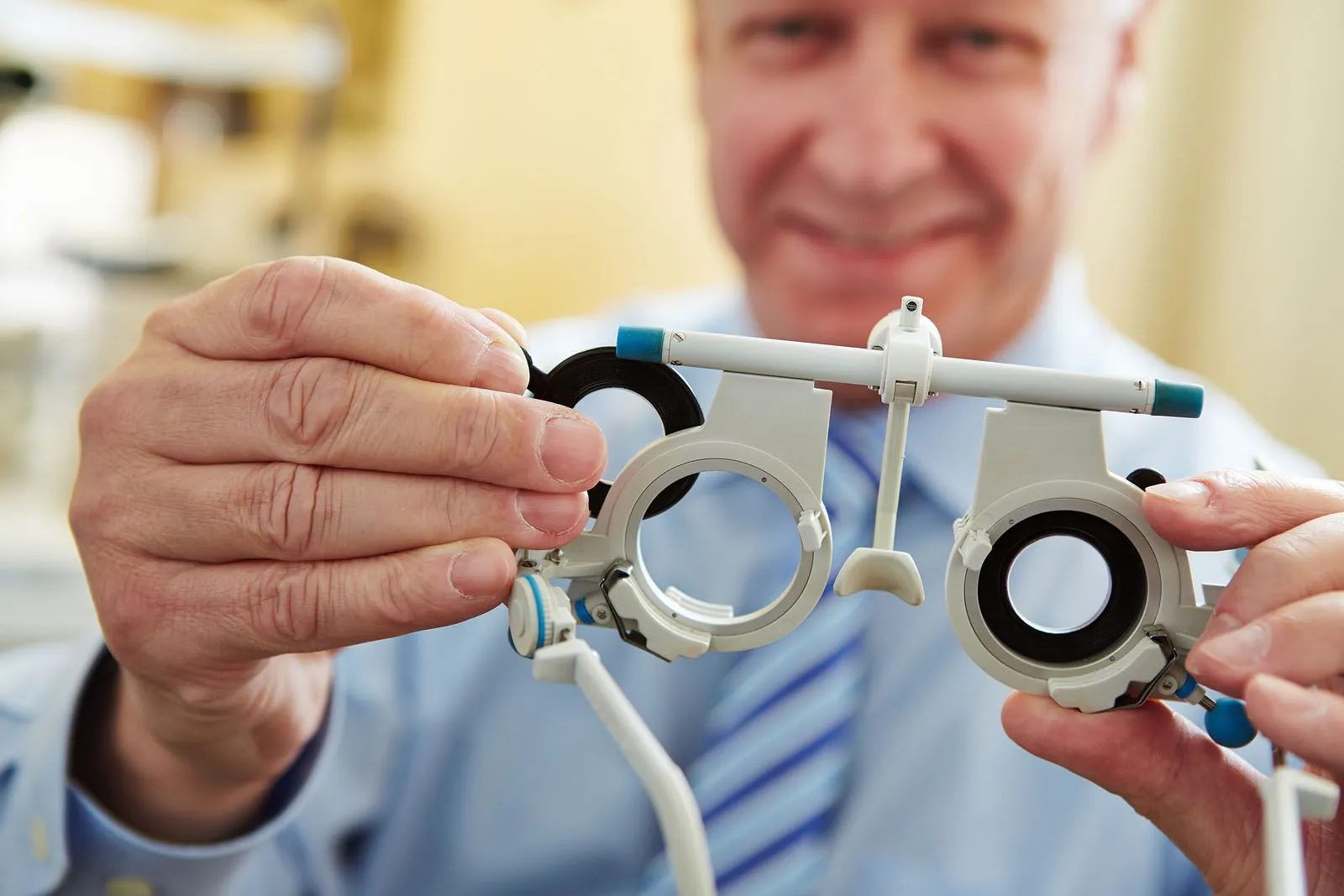 Eye Exams
Our comprehensive eye exams can determine the health of your eyes and catch eye diseases and eye conditions. If these diseases are detected early enough, treatment can begin right away which can preserve your vision.
Some diseases our eye doctors can diagnose through an eye exam are:
Diabetic eye disease – Diabetic eye disease, also called diabetic retinopathy, can be managed by our optometrists. If caught early, the symptoms might not worsen to the point where you need surgery or where you're at risk of vision loss. Symptoms of retinopathy are colorblindness, dark vision spots, blurry vision, and prominent floaters.
Glaucoma — targets the optic nerve causing a decrease in your peripheral vision. Glaucoma is often associated with older age and a positive family history of the disease. If not caught and treated immediately, you are at risk of permanent vision loss.
Dry eye — when your eye can't make enough of its own tears, you could experience dry eye. Your eyes can become red, itchy, or even water as a result of the dryness. This condition can be treated, often with a dry eye regiment prescribed by your eye doctor.
Dr. Steve Black and Dr. Kayla Black will first discuss patient history during an eye exam. Then, they'll move on to an refraction, eye health evaluation, eye movement and focus assessments, and standard eye and vision testing.
Advanced Contact Lenses Fittings
If you have an eye condition like an irregular cornea or Keratoconus, you can't just use any type of contact lenses; instead, you need scleral lenses. Scleral lenses are speciality contact lenses that vault over your irregular cornea causing clearer vision. If you already wear contact lenses, but you notice that you have more difficulty putting these in and taking them out than you used to, you may be a candidate for hard to fit lenses. Our eye doctors can take care of your eye needs so that you can see clearly and comfortably.
Eyeglasses Fittings
No one should feel embarrassed about their glasses, your glasses should not only be functional but should also fit you as a person. It's something you wear every day and is worth the investment. We help fit you for a pair of glasses that fit your lifestyle, whether you are active or fashionable, we want you to feel confident about your eyewear.
About Your Eye Doctors in Terre Haute
If you're seeking for eye care in the Terre Haute area, visit Dr. Black's office.
In addition to the services described above, Dr. Steven Black and Dr. Kayla Black are renowned for their compassionate attention for all their patients.
Call Us Today For An Eyecare Appointment
To see the difference yourself, call (812) 299-3937 to learn more or schedule an appointment today.